Please view the CALENDAR for information about our regular meetings.
---
UPCOMING SPECIAL EVENTS:
***WHY ARE SO MANY PEOPLE IN THE WORLD BECOMING CHRISTIANS?***
Many people think that Christianity is declining and will soon die out. But in many places including London, China, Iran, South America and Africa there are a growing number of people becoming Christians as they understand that Jesus of Nazareth really is the Son of God and can give us a personal relationship with the God who made the universe.
Come and find out more at our special guest service on Sunday 22nd September at 11:15, Wanstead House.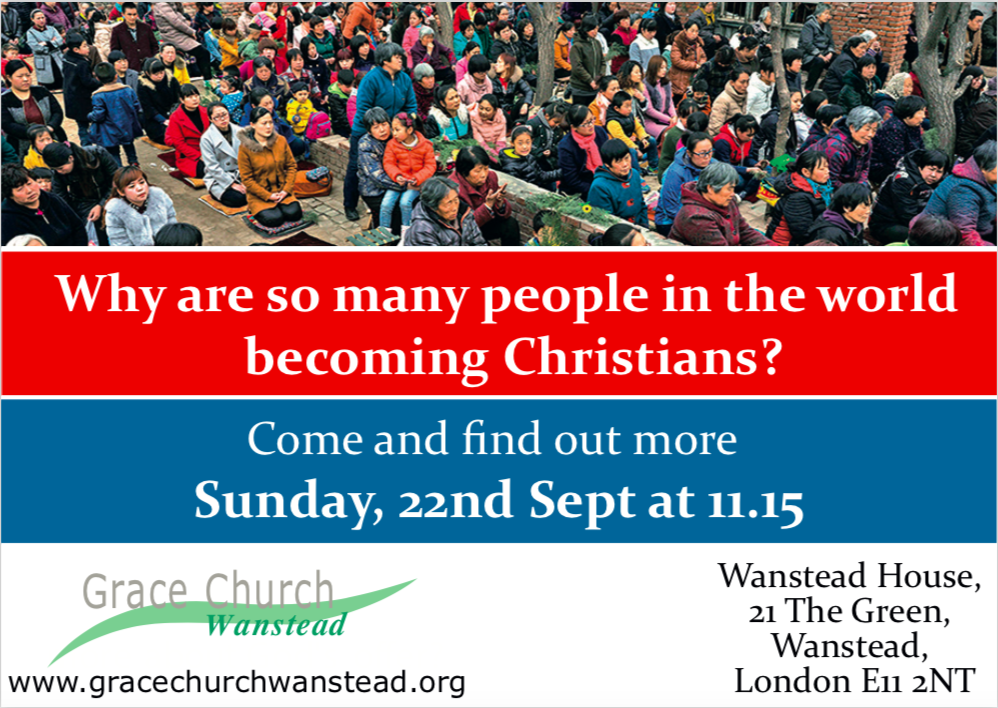 ---
NEW TODDLER GROUP: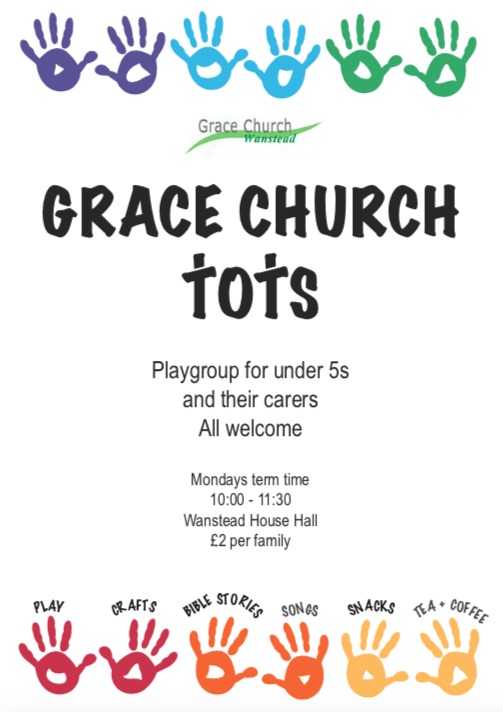 ---
TERM CARD: