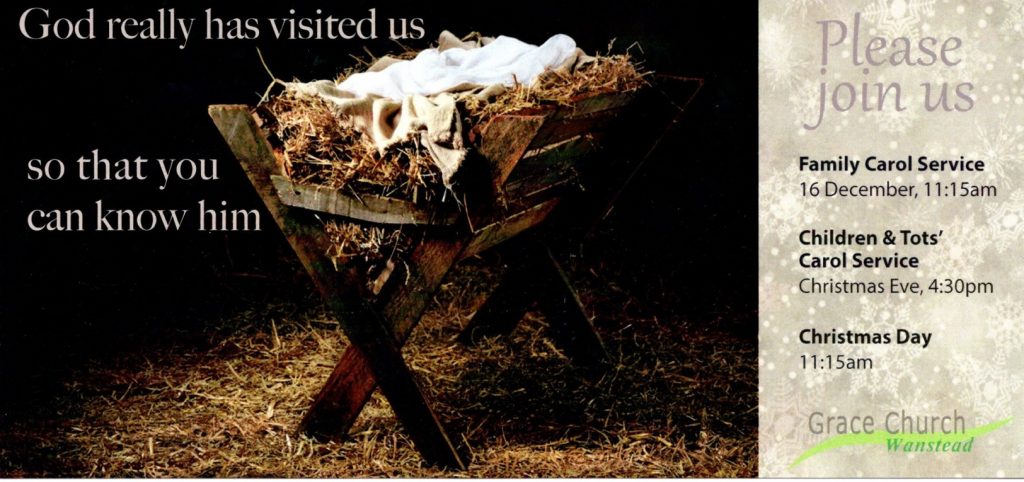 People often wonder if there is a God and if we could ever get to know him. The great news of Christmas is that God has really visited us through Jesus Christ so that we can know him.
Come and find out more at one of our Christmas services:
Family Carol Service, 16th December 11:15am
Children and Tots' Carol Service, Christmas Eve 4:30pm
Christmas Day 11:15am
For those already following Jesus we have a variety of meetings, small groups and Bible studies to support you and encourage you to get to know Jesus better. Please see our "What's On" page for more details.